Cooking Classes
Whether you're a cooking novice, or a seasoned home chef, clients of all culinary skill levels enjoy my cooking classes. Each class is customized to the skill levels of the participants, with a menu that's designed especially for the group. I can help you bring Pinterest pins to life, successfully! Take away new recipes, learn tips & tricks for kitchen efficiency, and have a terrific time bonding with friends and family.
Chef Bob's Cooking Classes
Late Summer/Fall 2017 Class Dates
The following dates are scheduled for cooking classes on Park Avenue in Winter Park, Florida.
Shaken, and Stirred Cooking & Craft Cocktail Class with Double O Bob on Saturday, October 14 from 1 to 3pm

This culinary adventure will feature a "retro modern" themed menu with Monkey Rum handcrafted cocktails, and throwback menu favorites. Tickets include all food, cocktails, dessert, and an interactive experience.
November, TBD
December, TBD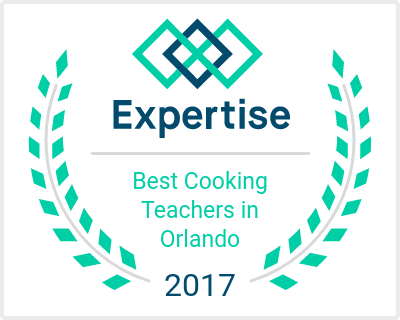 Chef Bob's Cooking Lessons & Cooking Parties
Learn to cook, from me, in the privacy of your own home. Small or medium-sized groups, themed cooking parties, handcrafted menus.
Cooking for Singles, Couples or Groups
Cooking with Kids
Corporate & Team Building Cooking Classes
Gluten Free (and other dietary restrictions) Cooking
Around the World Cuisines: Italian, German, French
"Girls' Night" Wine & Cooking Party
Crockpot Cooking
Cooking for a Week
What to Expect
A fun, laid-back atmosphere, welcoming to all culinary skill levels. Cooking classes are hands on, and interactive. Participants are welcome to enjoy beverages and snacks/appetizers of their choice during the class.
Classes range from an hour and a half to two hours, depending on the menu, and will conclude with the meal created during the class. Each participant will receive recipe cards.
Email Chef Bob  to discuss possible ideas, themes and menus, or give me a call: 919.605.6033.
---